About Us – Who's Involved.
The Physicians Center is a 125,000 sf medical office building being redeveloped by Stone Development Ventures. The building will undergo complete remodeling including replacement of all mechanical, electrical and plumbing systems, elevators, exterior glass curtainwall, and interior finishes. The building will be the newest Class A medical building in the near northwest submarket.

Conveniently located on Loop 610 freeway between Ella and T.C. Jester, the building enjoys exposure to 250,000 cars per day. Memorial Hermann Northwest Hospital is located directly across the freeway, with easy u-turn access both to and from the building. Loop 610 will complete construction in Q3 2013, greatly improving freeway access to this busy hospital area.

Renovation of the building started in April 2013. The ground floor is reserved for retail and ancillary services such as pharmacy, diagnostics, imaging, and labs. Floors 2-6 will house physician practices. Completed space should be delivered by February 2014. All suites will be built to tenant specifications by J Stone Construction Group.

Stone Development Ventures is a local development group headed by Jon Stone. The Venture was formed to redevelop 1900 North Loop West as The Physicians Center, a medical arts building, as well as other medical real estate assets.

J. Stone Construction – www.jstoneconstruction.com. For over two decades, J. Stone Construction has been committed to providing commercial construction from remodeling projects to constructing a building and finishing its interiors with uncompromising quality and distinction. Our team of professionals has extensive experience in providing responsive service, proactive management, and most importantly – a project that is on time and within budget. J. Stone Construction partners with architects and other industry experts to develop a smooth transition from conceptual design to a successful client move in. J. Stone Construction will provide all construction services to the Physicians Center.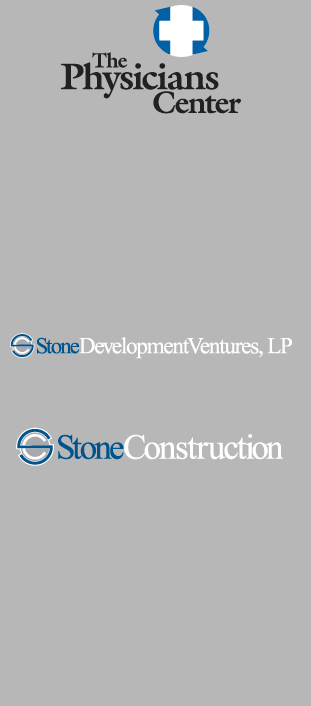 ©2013 Stone Development Ventures, LP and The Physicians Center. All rights reserved.